Welcome to Episode 38 of Heroes of Handheld!
It's a speedy one this week, with most of the focus on News, innane discussion, and Colin's big surprise.
We started off chatting about the horribly dated Tomb Raider 1 for PS1, currently on sale for 99p in the PSN Store, and how nothing is as good as you remember it.
There's also a lot of The Walking Dead discussion – Chris has finally finished Season 1, and him and Colin talk about their decisions, the luke-warm DLC, and what they hope to happen in Season 2.
News wise:
Football Manager is finally coming to Vita! Zavvi are currently taking pre-orders at £24 , and the game is set to release early next Month.
The Nintendo eShop is set to go down for maintenance on Thursday 13th – current rumours suggest that the update is to make it easier for gamers to find the big titles on the store (IE futureproofing for Smash Bros and Mario Kart 8) – though time will tell when the update goes live tomorrow.
There's a cool lego bundle coming to PS Vita. Including the excellent Lego Pirates of the Caribbean as well as 5 slightly less excellent games, the bundle features 6 PSN downloads and either an 8gb or 16gb memory card. 
Two new levels have been announced for Super Smash Bros 3DS – look out for more in this weeks Smashcast!
Ironfall creators are promising a gameplay video this month – with developers VD-Dev promising the first AAA Artificial Intelligence experience. We spoke about the initial trailer way back in Episode 23

, and is looking to be a game which really pushes the 3DS' boundaries tech wise.
Colin also had a big reveal of his own: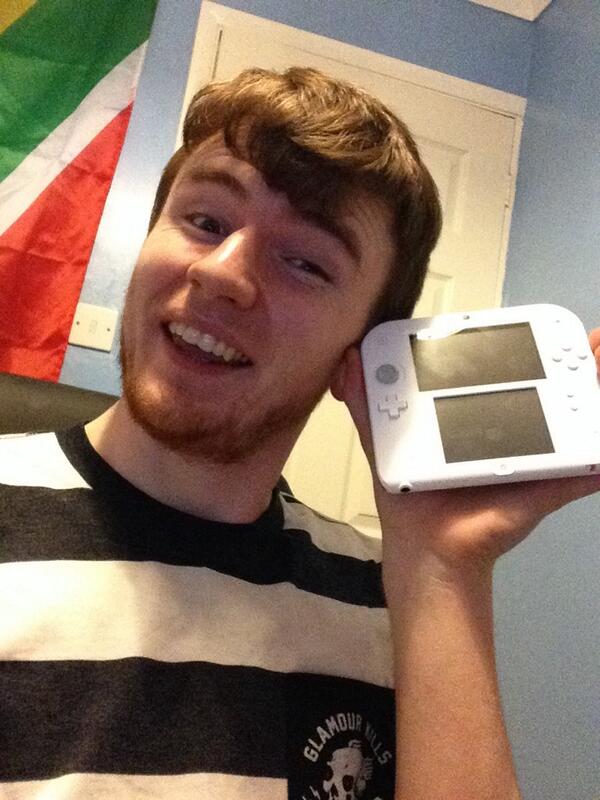 You can listen to the podcast through iTunes , Stitcher, or by clicking below: 
 For extra goodies you can also check us out on Youtube and Twitter.  
Here's a couple of trailers we mentioned were out: a slightly oddball Yoshi's New Island trailer (which launches 14th March!) as well as a spiritual sequel announcement to Megaman, entitled Azure Striker Gunvolt.